Selected projects & performances, 2010 - 2022


The Same Stream Twice, 2021

A short play about communication and miscommunication that reappropriates imagery from online theatre back into real-time and space. The Same Stream Twice is a new performance that attempts to displace and reimagine the aesthetics, modality, and feelings of "zoom theater" into a lo-fi theatrical world. I wrote and directed this piece, and performed it with Evan Moritz, Ure Egbuho, and TD (Dawn Spears), with music by Evan Moritz.

︎︎︎Presented August 2021 at Play/Ground in Buffalo, NY
︎︎︎Presented December 2022 at Agatha's in Buffalo, NY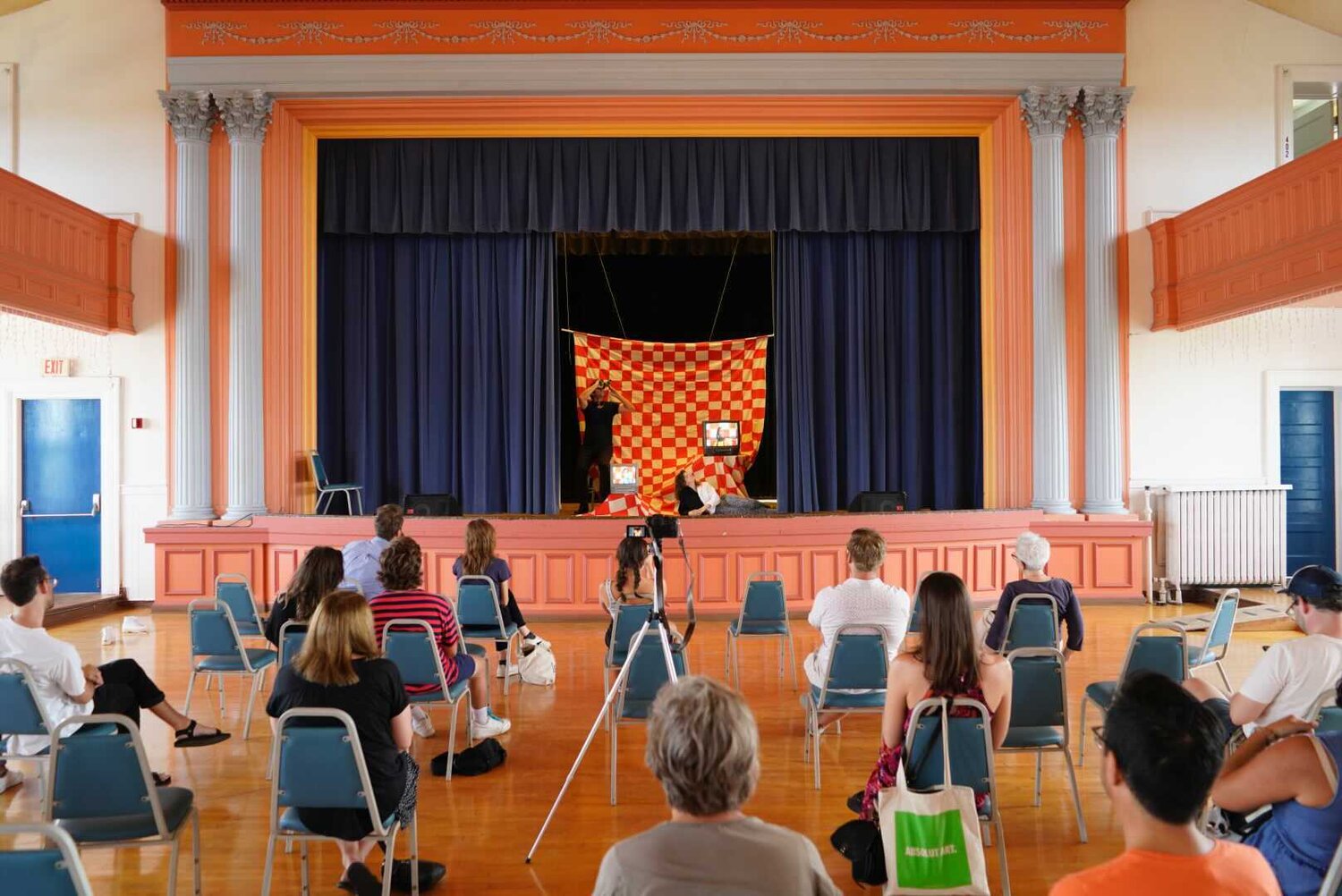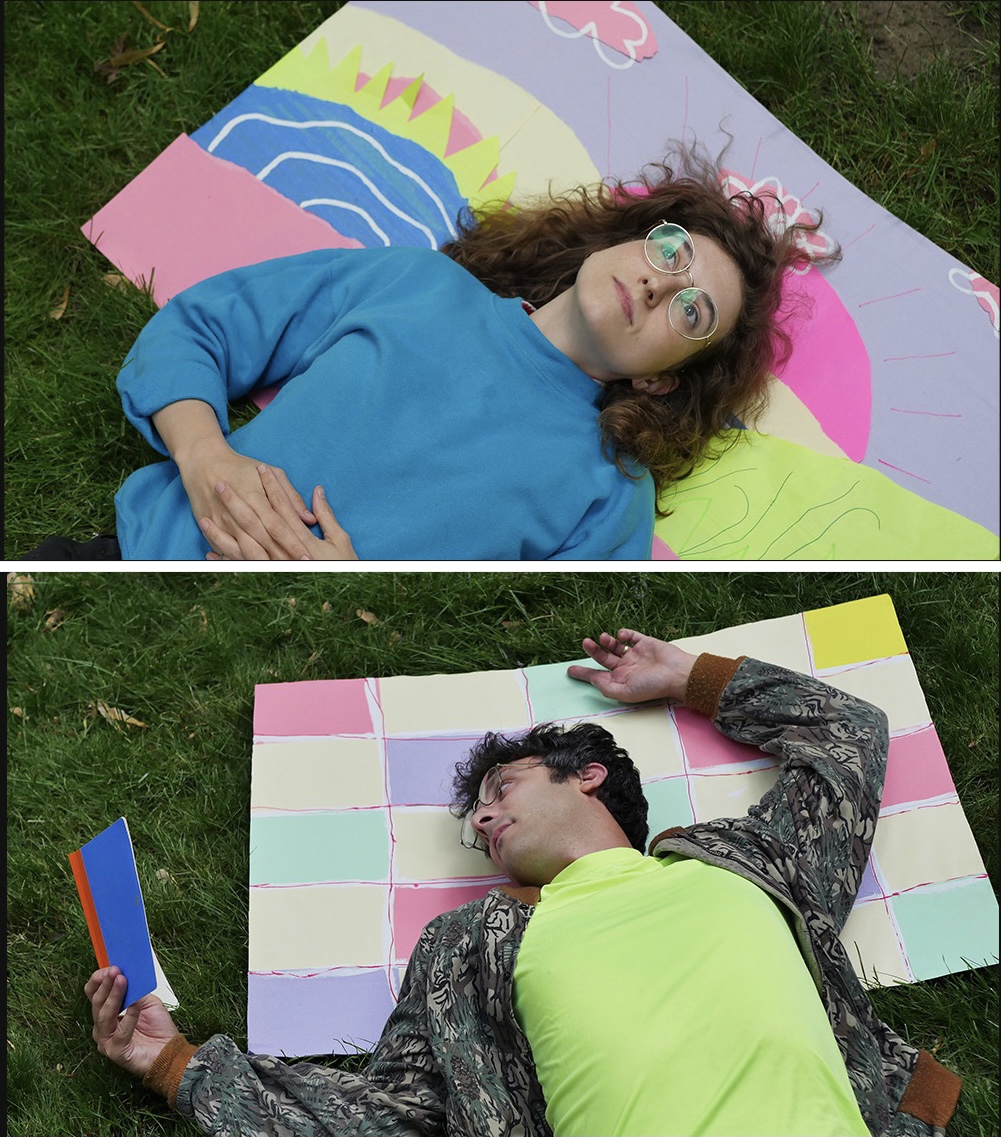 The House on Fire Show, 2021

An experimental youth climate drama about facts and feelings, created in collaboration between activists and artists of all ages, all around the country. I co-produced this hybrid, multimedia project alongside creator/director Kyla Kegler, Ilyas Khan and the Western New York Youth Climate Council. This 3-episode miniseries premiered at the Buffalo Institute of Contemporary Art, with satellite screenings across the US.

︎︎︎WATCH the show
︎︎︎PRESS: Buffalo Rising


Everything I've Ever Done for Money, 2019

George Washington reflects on his employment history, listing off every job he's ever had while transitioning into a cabaret routine. A short piece of experimental comedy, performed at a Sunday Stand-Up Soup Salon presented by the Buffalo Institute for Contemporary Art. The event featured three female performers/comedians from Buffalo and Berlin.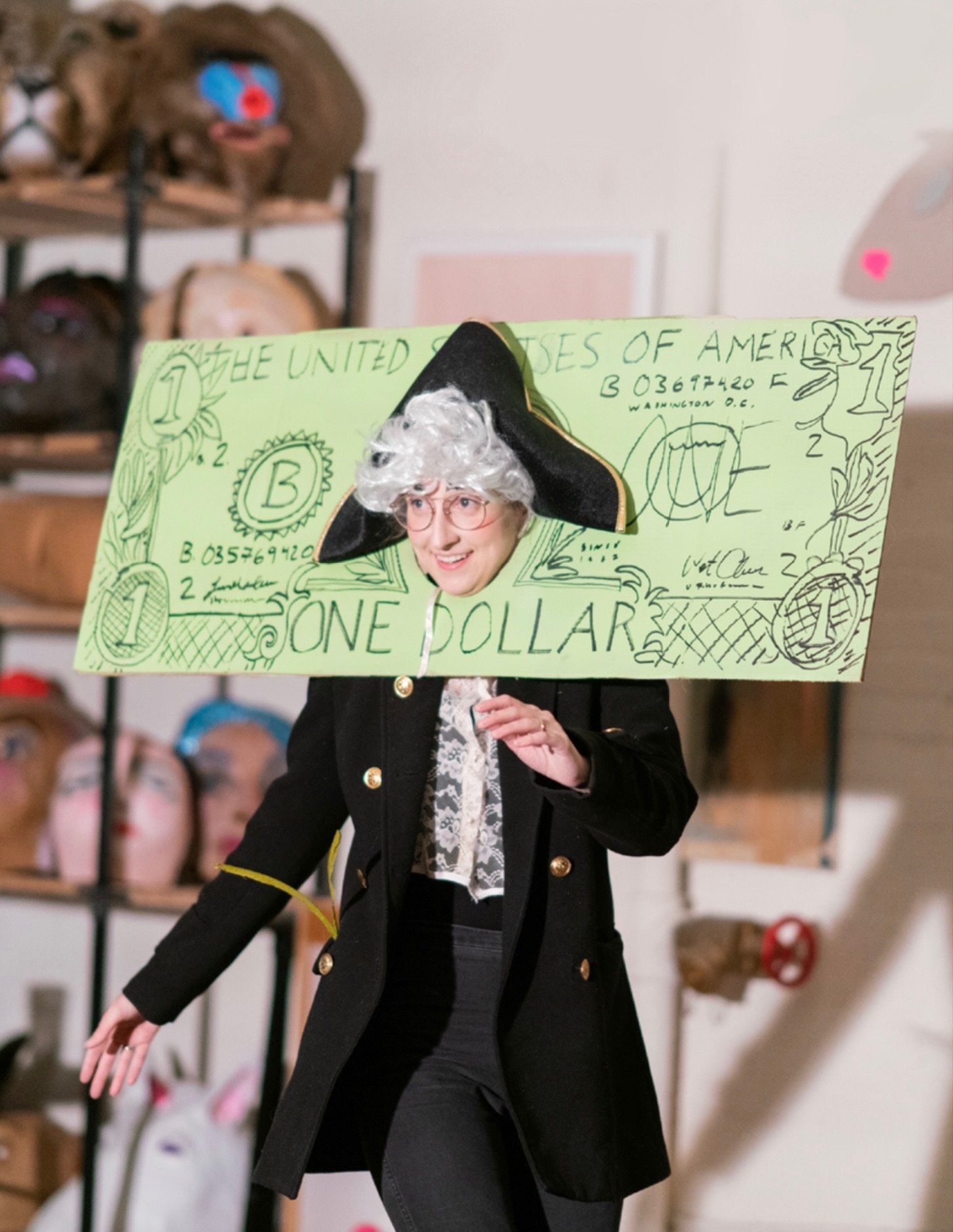 Horse People, 2018

A 50-minute solo performance that uses absurd comedy to dissect generational trauma, family legends, obsession, and memory. Lindsey finds a cool rock and spirals into neurotic obsession. When she tries to solve the mystery of its allure, she sinks into the substance of the rock and her memories of texture, food, and family, coming head-to-head with a family mystery involving her mother, her mother's mother, and her mother's mother's mother, who may be a horse. She climbs back through generations of strange women to seek out the root of her family's neuroses.

︎︎︎Performed 21 times in 14 cities, including SECRET SERIES in Kansas City, High Fest in Armenia, AS220 in Providence, The Glove in Brooklyn NY, and Capital Fringe in Washington DC.
︎︎︎Published in EMERGENCY INDEX Volume 8.
︎︎︎REVIEWS: DC Theatre Scene | DC Metro Theater Arts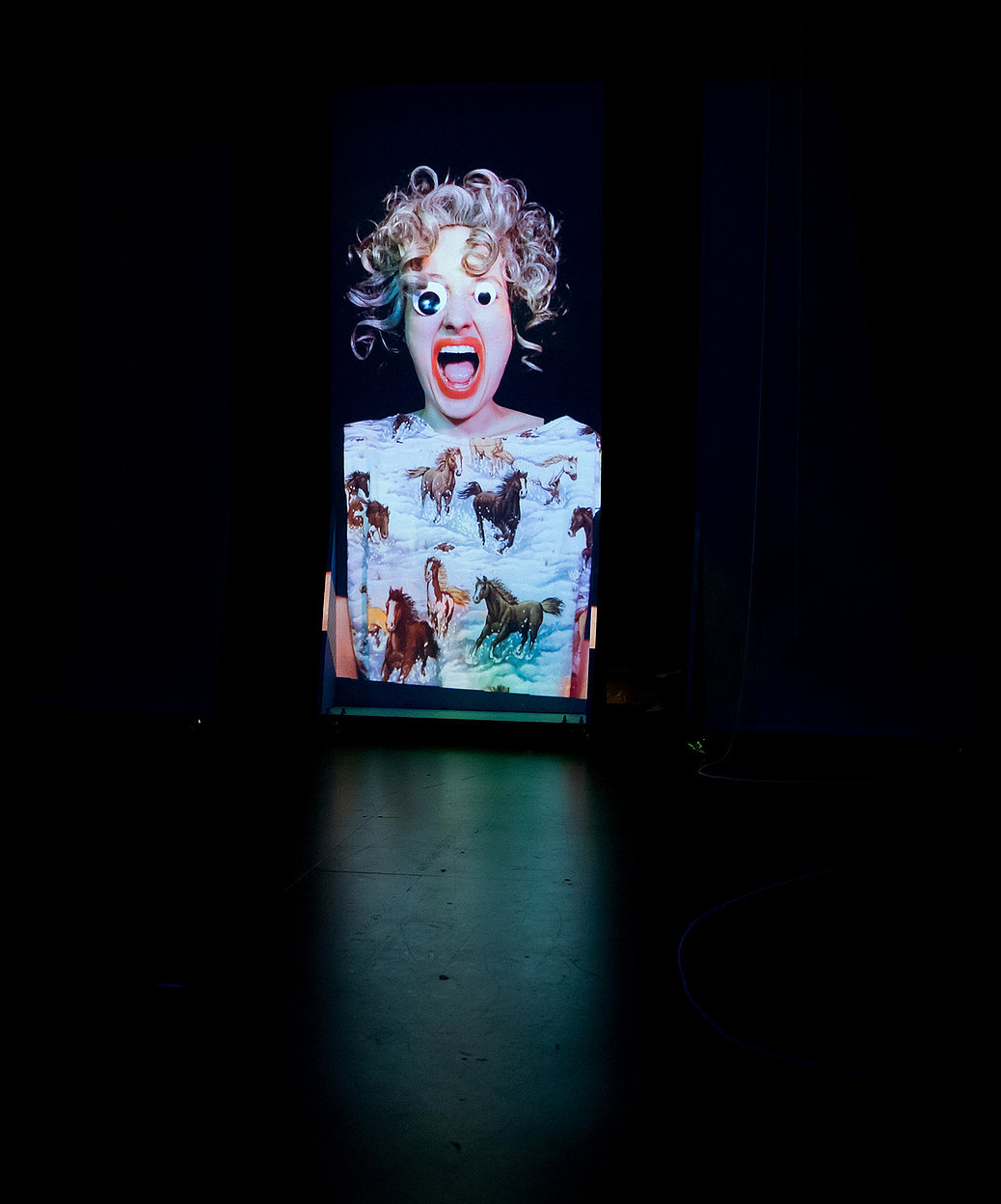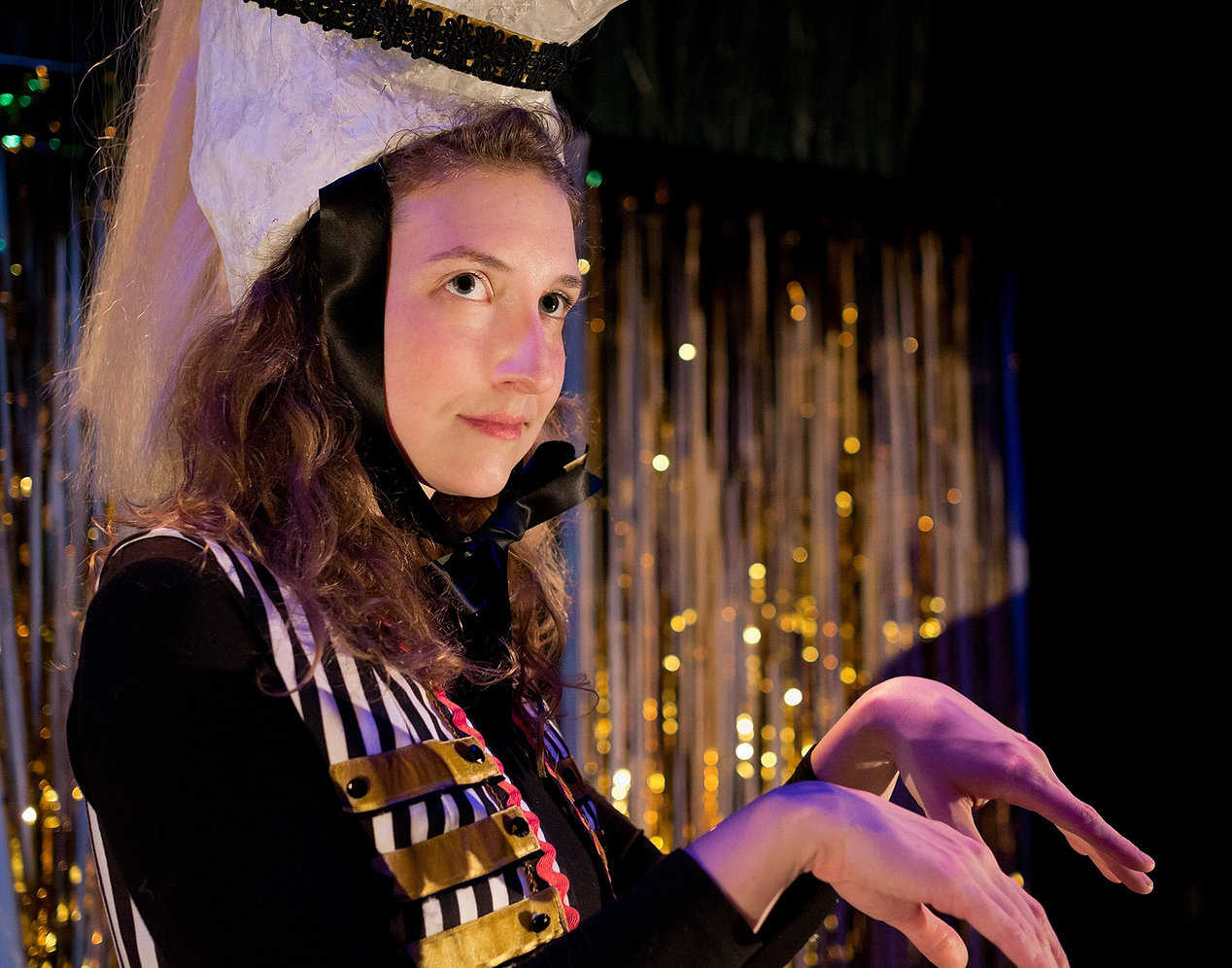 Wet Clown, 2011-2018

An absurdist clown performance that subverts and submerges some of our culture's iconic performance formats: magic shows, variety entertainment, game shows, lectures, and demonstrations. I developed this character during my five years as a member of Whoop Dee Doo, a faux public access television show and performance collective, and continued to perform it independently.

"How the Wet Clown got wet in the first place was not revealed." - The Pitch Weekly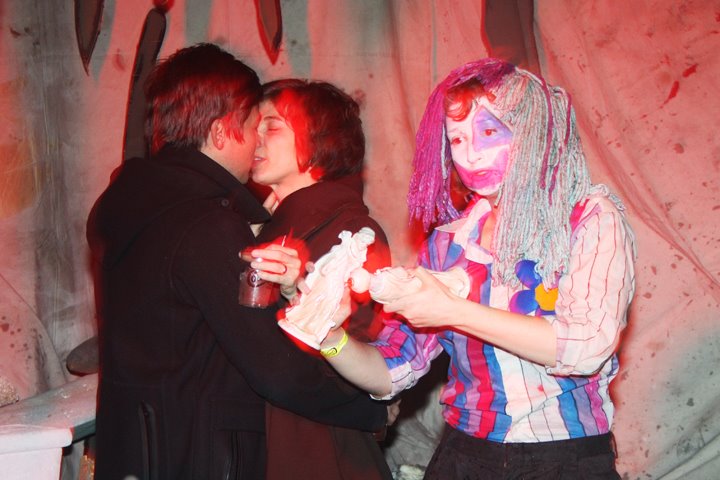 Shitty Guy Theatre, 2016-2018

Shitty Guy Theatre is a lo-fi comedy show that is performed on an overhead projector, mixing found imagery, live drawing, shadow play, and staged scenes. Produced and performed with Jori Sackin, Charlie Mylie, Alex Savage, and a rotating cast of collaborators.

︎︎︎Named Best of KC in 2016 by The Pitch Weekly.


Ubu Roi Dinner Theatre, 2016

Rigorously amateur, delightfully janky dinner theatre adaptation of Alfred Jarry's avant-garde classic Ubu Roi. I directed and designed this quick and dirty staged reading at Troost House in Kansas City MO on the second to last day of 2016. Produced in collaboration with Asa Wilder and Danica Wilson, starring Aaron Esala, Timothy Amundson, Matt Gladson, Alex Savage, and myself.

︎︎︎Full photo set by Jaclyn Danger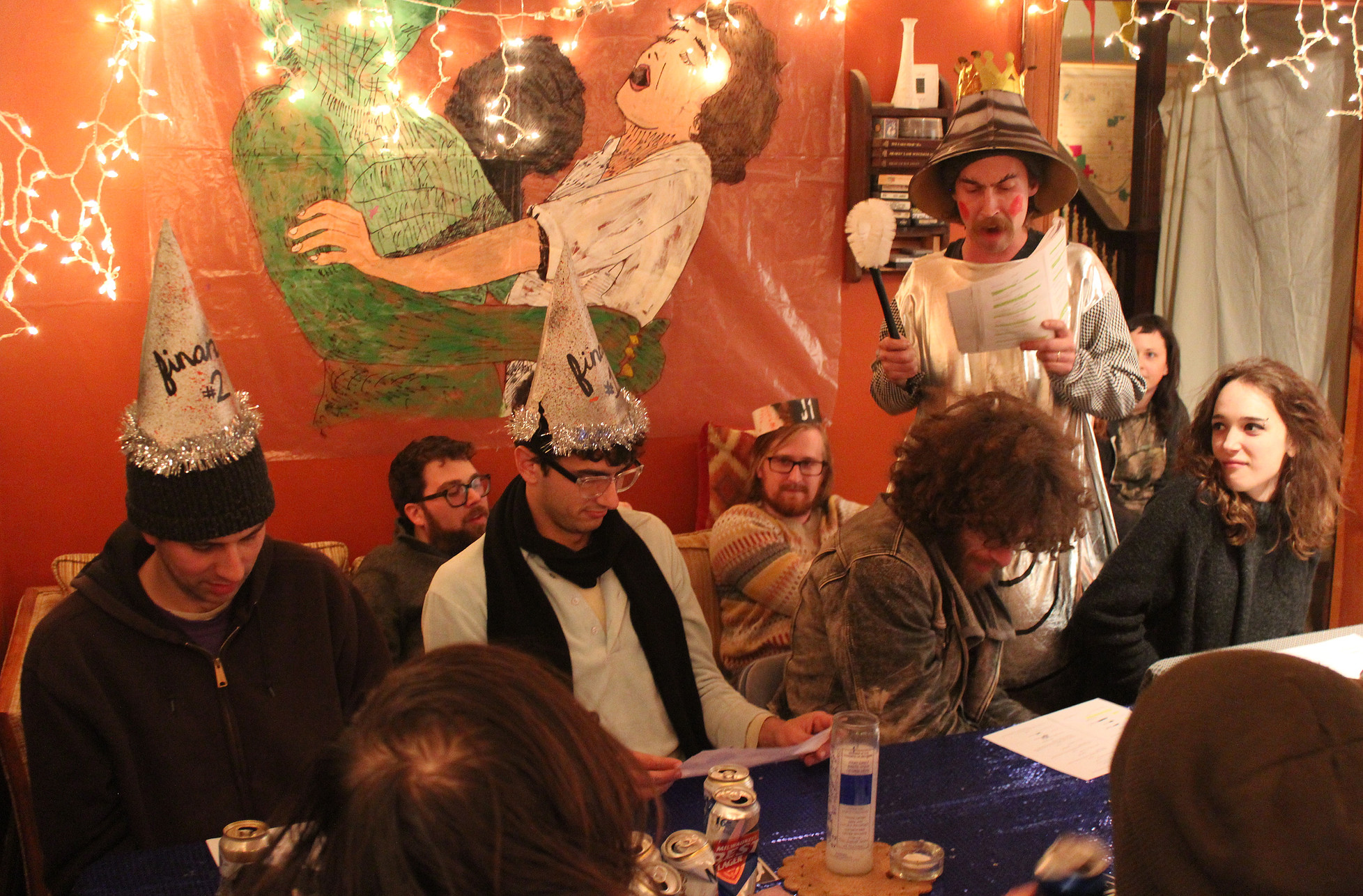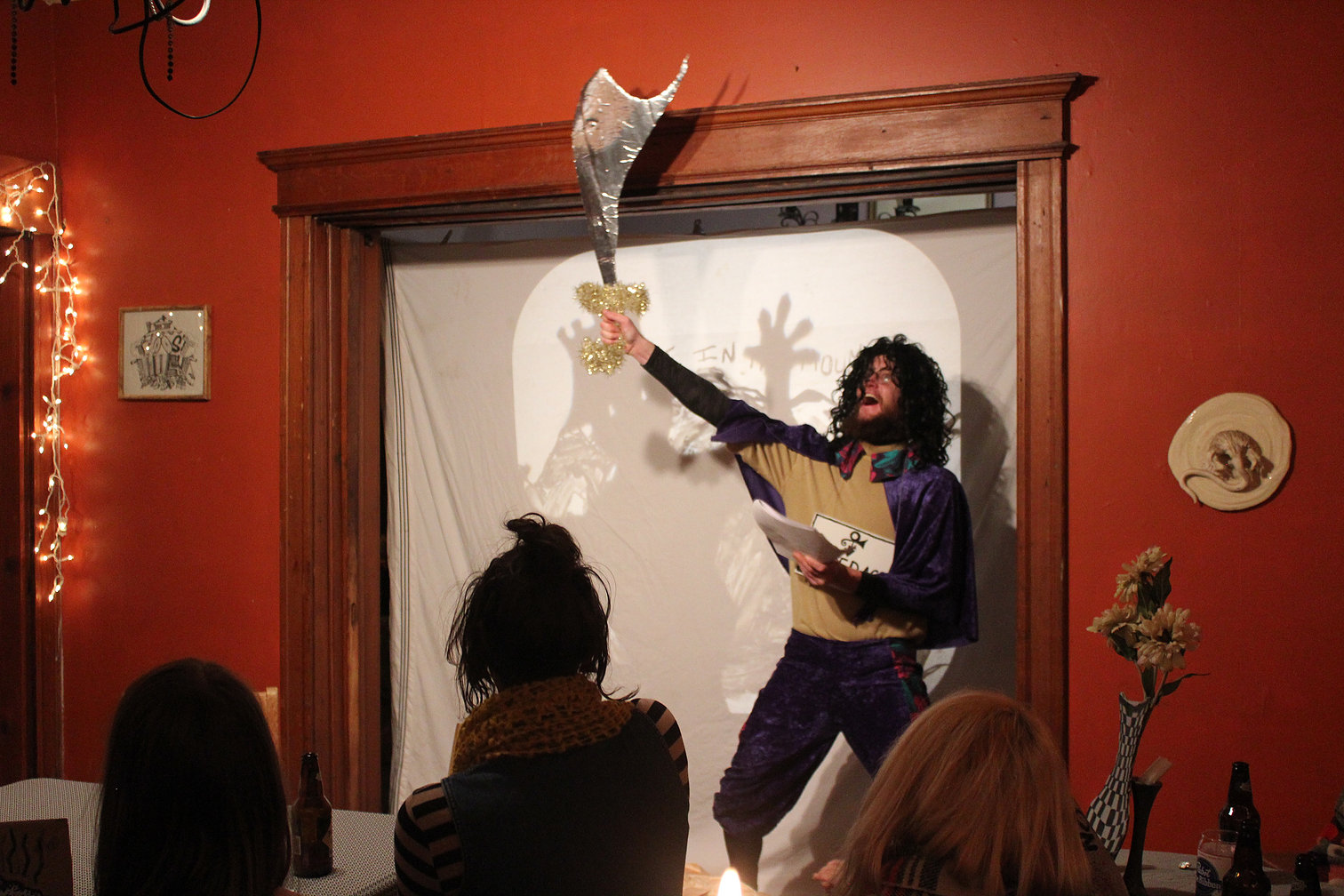 CREGG, 2015

CREGG was a very large and very hungry baby bird pinata that I created with collaborator Charlie Mylie. The sculptural pinata was activated in a durational and participatory performance in which CREGG was taken on a 5 mile parade through New York City. Over 12 hours and 5 miles, we carried CREGG through the streets of New York, soliciting offerings from the public. Strangers and friends fed CREGG with a variety of objects. The parade ended in Prospect Park, where we hosted a picnic around CREGG. At the end of the picnic CREGG was bust open, revealing the objects and finally freeing CREGG of his corporeal hunger.

︎︎︎Full portfolio of collaborative work with Charlie Mylie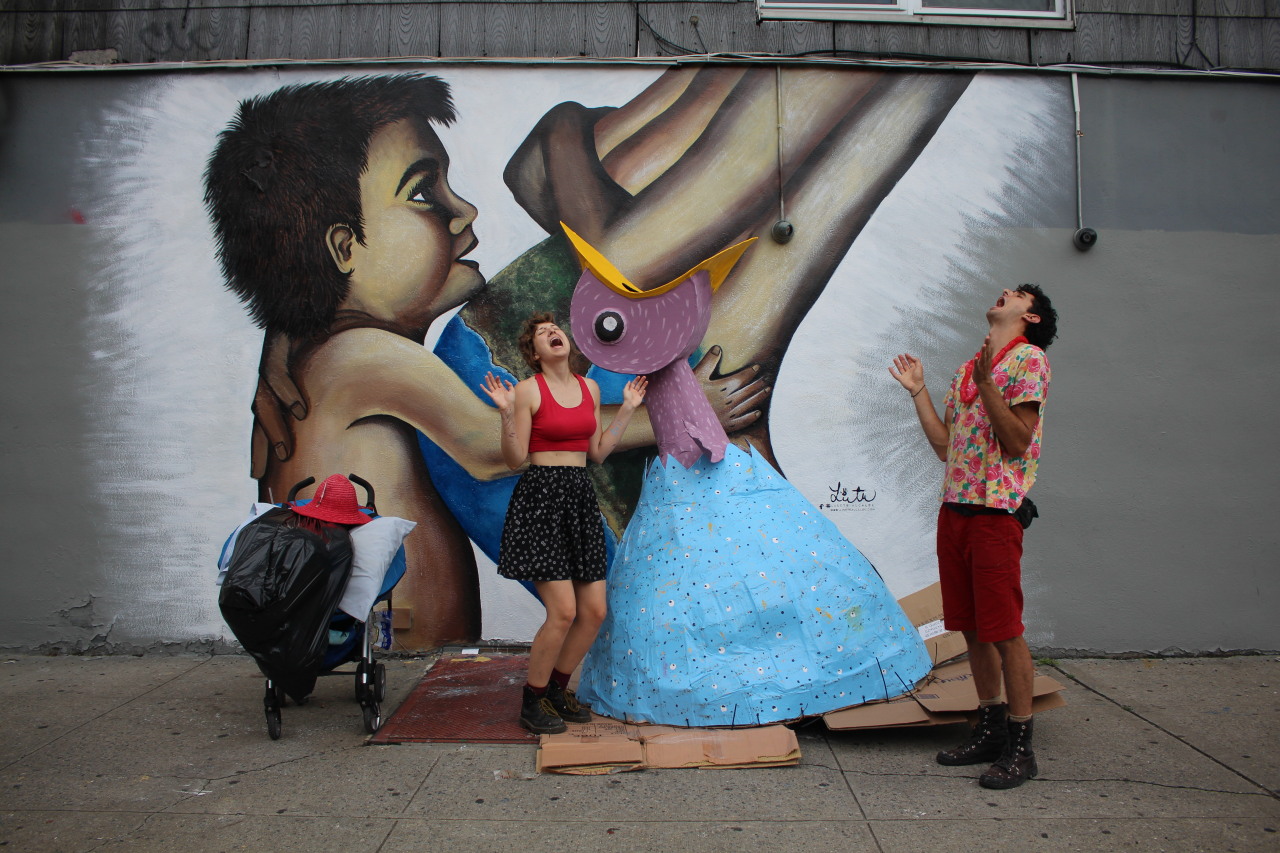 Mel's Hole Musical, 2014

A wildly-collaborative punk rock community musical, loosely adapted from a 1997 episode of late-night conspiracy theory talk radio show Coast to Coast AM. Mel Waters finds a big hole behind his house, and lowers down a Lifesaver candy on some fishing line. It never hits the bottom. Enter the FBI, Nevadan Basques, endangered wombats, Willie Nelson, and a Seal with Intelligent Eyes. When the hole produces a strange, ever-burning ice, Mel and the Seal must join forces from different dimensions to unite their two worlds in a battle against both the United States Army and the Ice that Can and Will Destroy the World!

I co-directed this show with Danica Wilson and co-wrote it with Danica Wilson, Flora Mahafffy, Danny Fischer, Suzanne Hogan, and Sean Eagan. Starring: Nick Begley, Andy Cullen, Aaron Dexter, Aaron Esala, Sean Eagan, Danny Fischer, DJ Frick, Matt Gladson, Samarah Hagagi, Suzanne Hogan, Bri Lauterbach, Flora Mahaffy, and Chris Trailer. Live musical accompaniment by members of Nature Boys and Meet the Neighbors: Suzanne Hogan, Evan Malone, Danny Fischer, and 6mil

︎︎︎Review: Informality Blog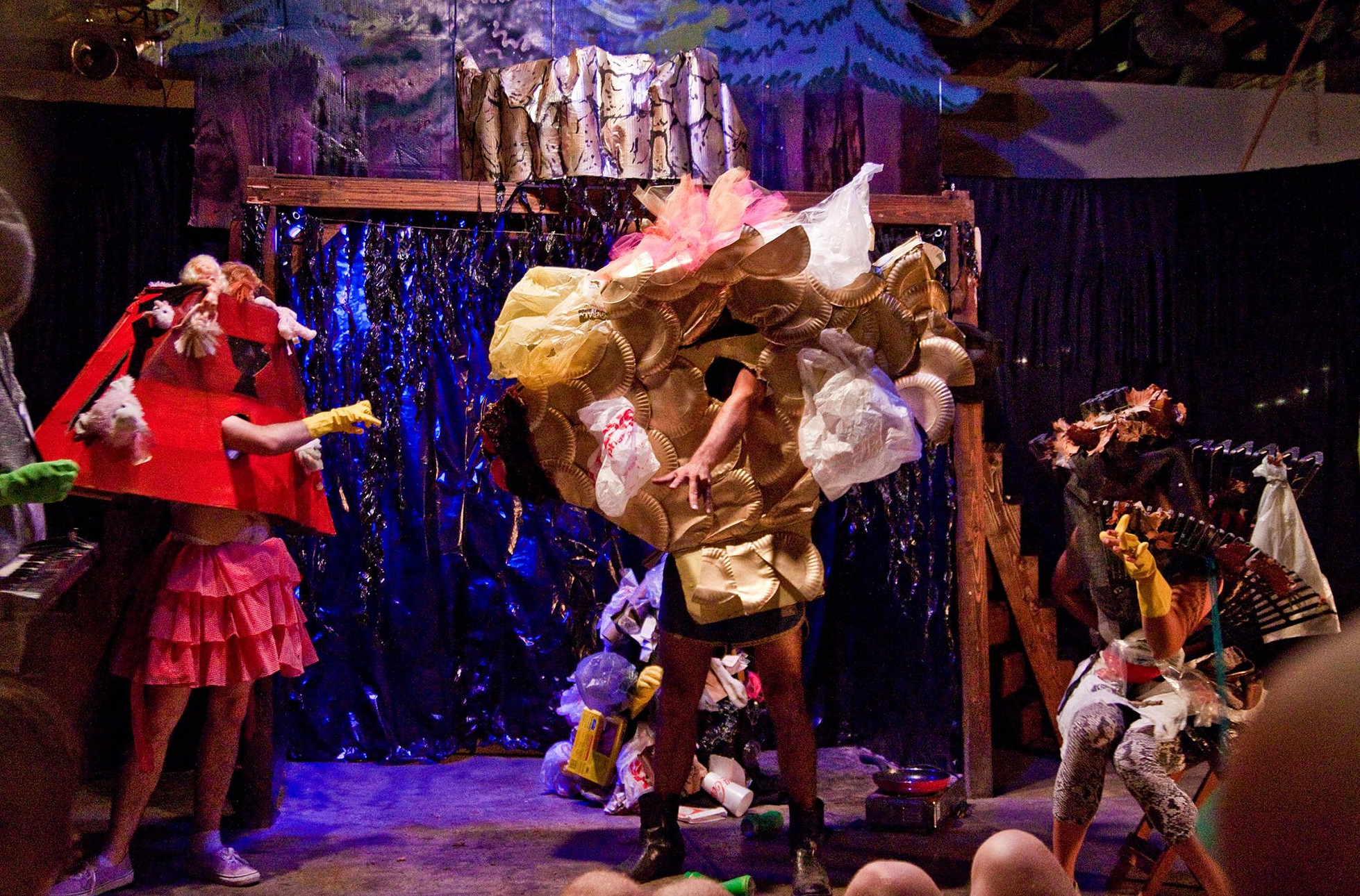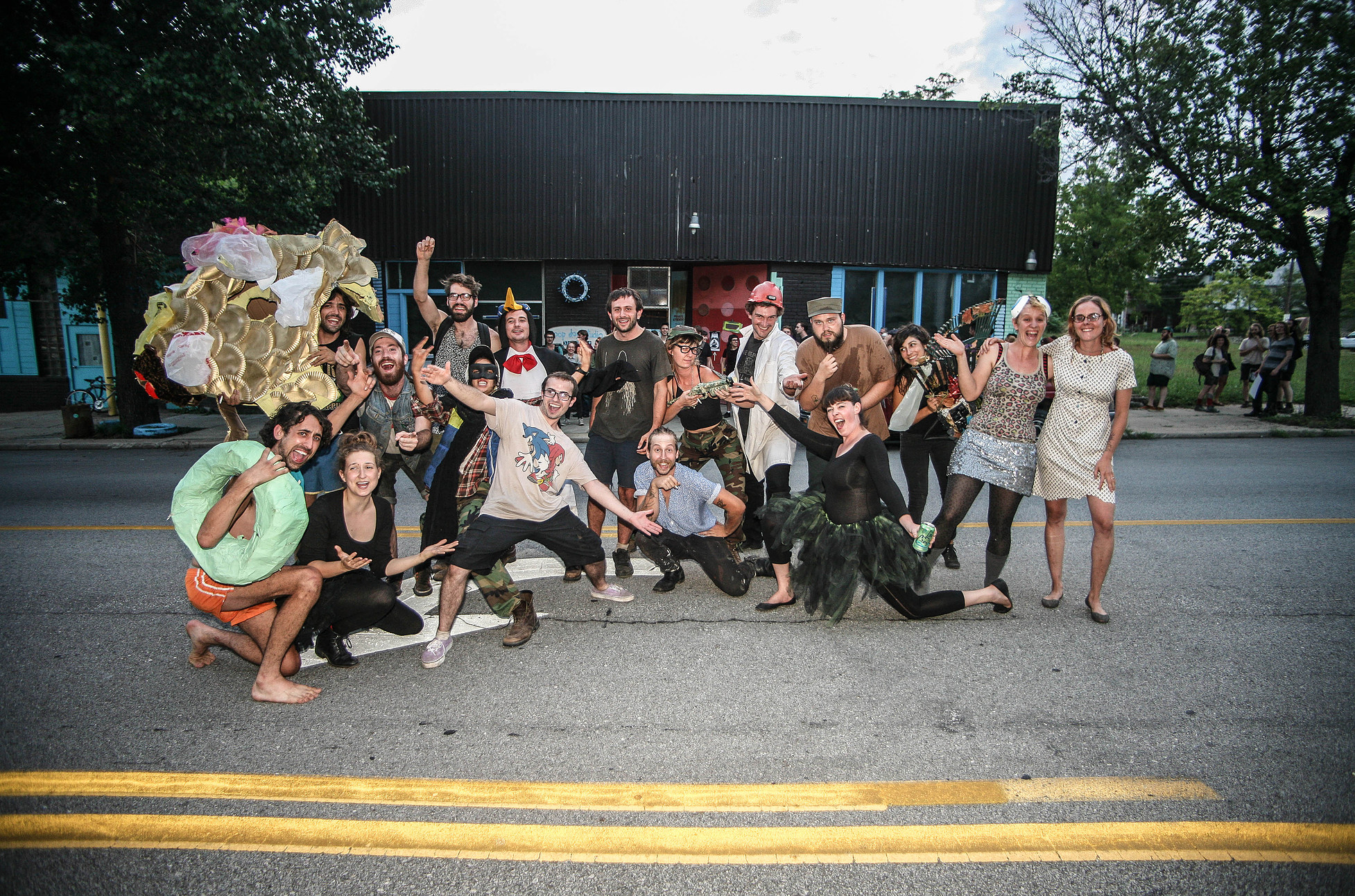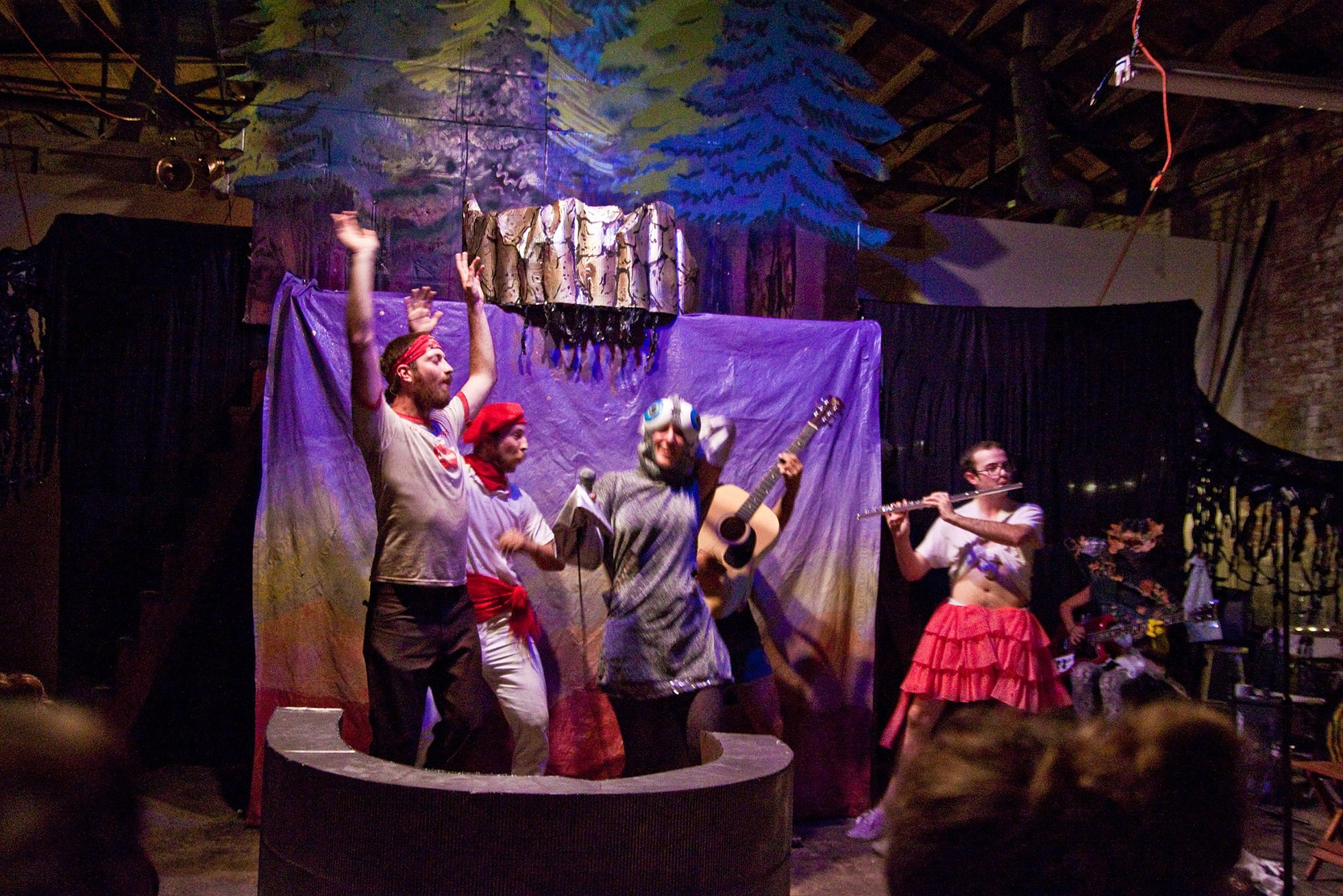 72 Ours Together, 2012

I designed and facilitated this adventure game and interactive, durational performance in collaboration with Charlie Mylie. The game uses player-contributed prompts as missions for a group adventure. We played the game for 72 hours straight in Tulsa, Oklahoma to explore an unfamiliar city, engage and include the public, and elicit group performance. A documentary installation was exhibited at Hardesty Arts Center as part of Concept/OK, presented by the Oklahoma Visual Art Coalition and the Charlotte Street Foundation.

︎︎︎EXHIBITION CATALOG
︎︎︎PHOTO SET from the Oklahoma Visual Art Coalition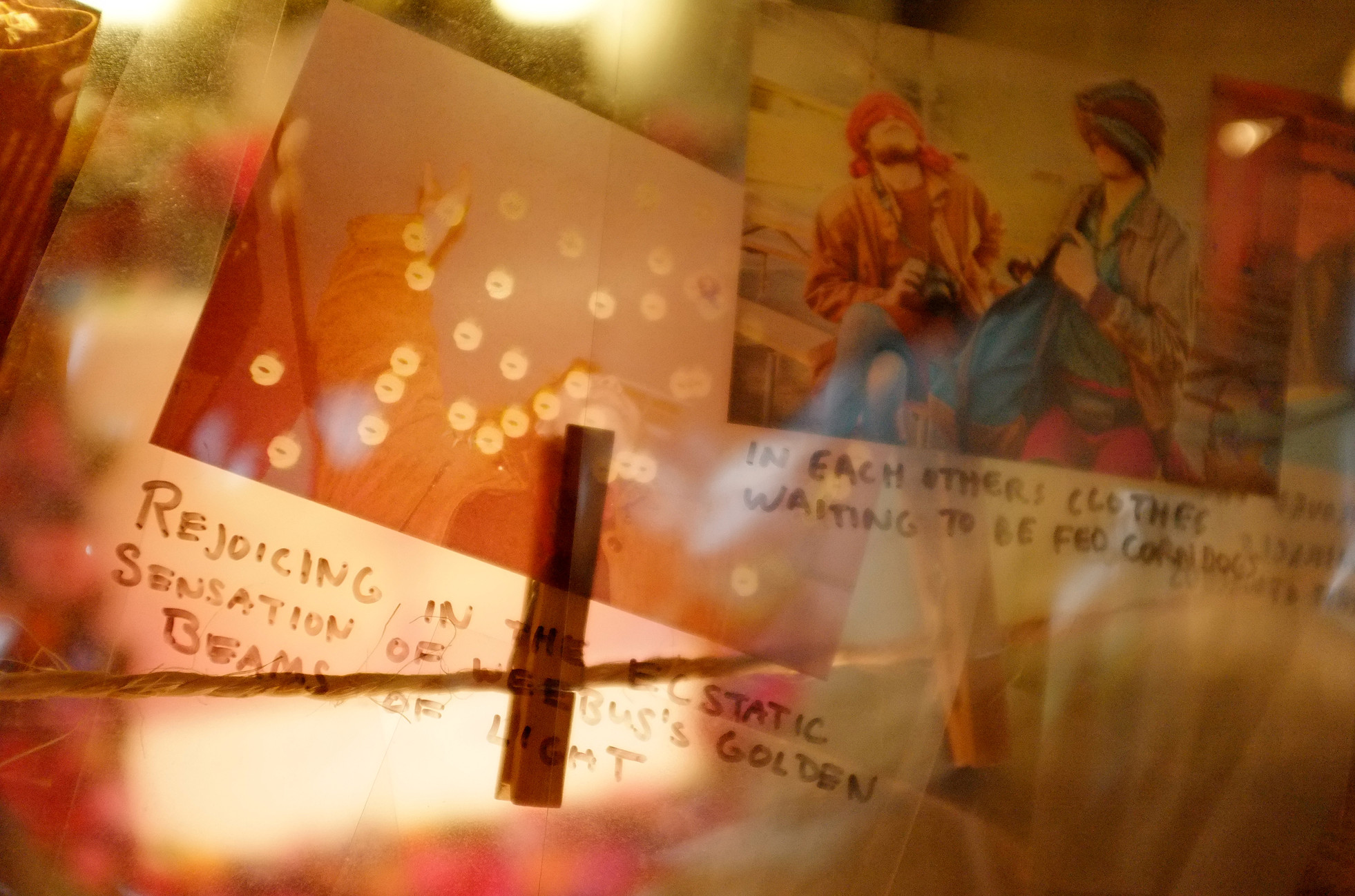 Whoop Dee Doo, 2010-2015


Whoop Dee Doo is faux public access variety show and artist-led project that creates installations and live performances in partnership with museums, galleries, arts organizations, festivals and universities. WDD collaborates with local artists and youth organizations to research, conceive, and create all projects, seeking to initiate new collaborations alongside a cross-generational and cross-cultural dialogue.

I was a core member of Whoop Dee Doo for 5 years, contributing to projects at Space 538 in Portland ME, Abron's Art Center in NYC, Pop! Festival in Montreal, Miami Art Live, The Contemporary in Baltimore MD, PAFA in Philadelphia PA, TBA Festival in Portland OR, the University of Central Missouri in Warrensburg MO, and semi-regular shows in WDD's former studio, Walnut Space in Kansas City MO.

︎︎︎Art 21 behind-the-scenes documentary of the 2015 Abron's Art Center performance.
︎︎︎Whoop Dee Doo website